Research Areas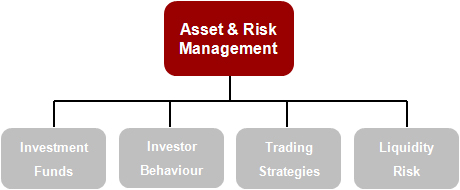 Currently, 11 internationally renowned professors from the U.S. and Germany join the CFR as research fellows. Furthermore, assistant professors, post-doctorates and PhD candidates are part of the CFR research team. The members of the CFR research team publish their findings in the CFR Working Papers Series. Until now, 198 CFR Working Papers are included in the CFR Working Paper Series. You can find the CFR Working Papers of the current year here.
Publications
Looking at the
list of publications
, the quality of our research becomes apparent. To this day, 133 CFR Working Papers have been published or have been accepted for publication. Among them, papers are published in journals of the internationally highest ranking (categories A + and A according to VHB-Jourqual), as the table below shows.
| | |
| --- | --- |
| Journal | Frequency |
| American Economic Review | 1 |
| Journal of Finance | 6 |
| Review of Financial Studies | 10 |
| Journal of Financial Economics | 12 |
| Management Science | 6 |
| Journal of Financial and Quantitative Analysis | 11 |
| Journal of Economic Behavior and Organization | 1 |
| Review of Finance | 5 |
| Journal of Banking and Finance | 13 |
| Review of Derivatives Research | 3 |
| Contemporary Accounting Research | 1 |
| Total | 70 |